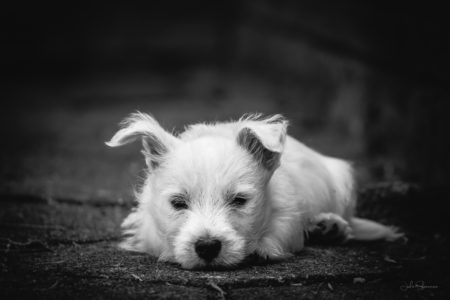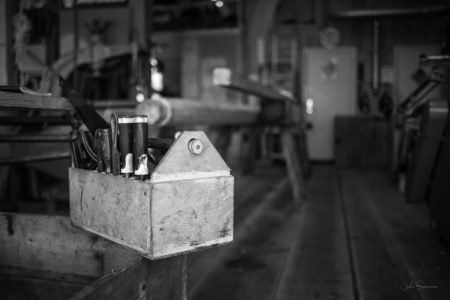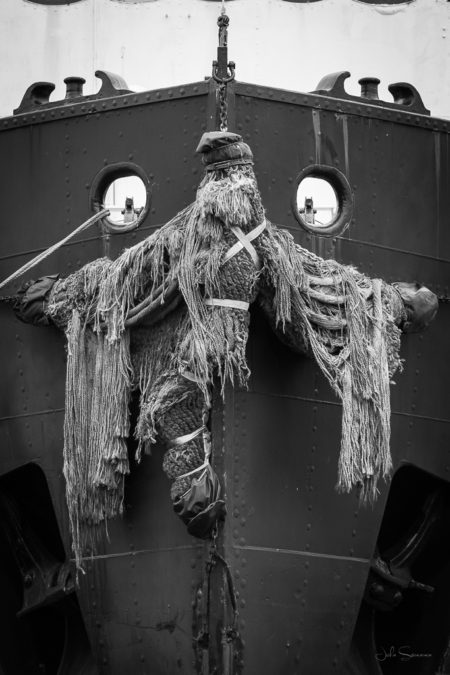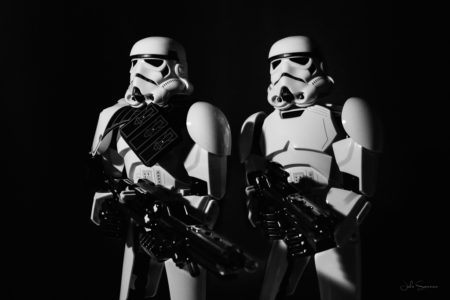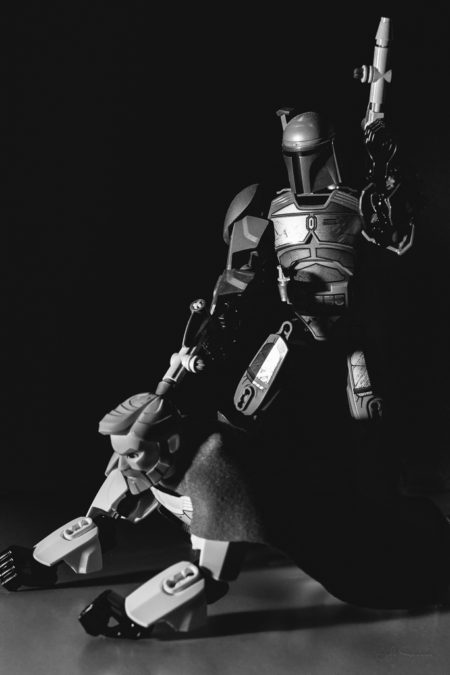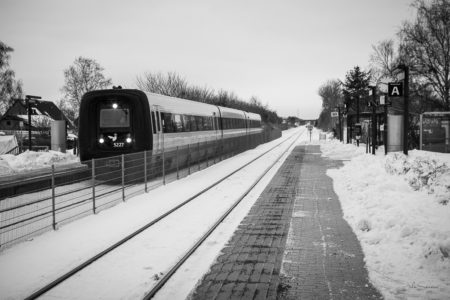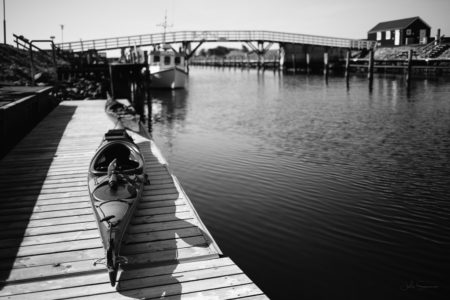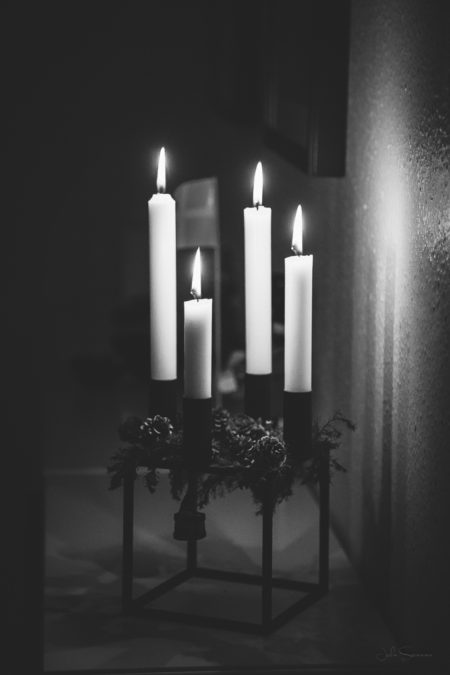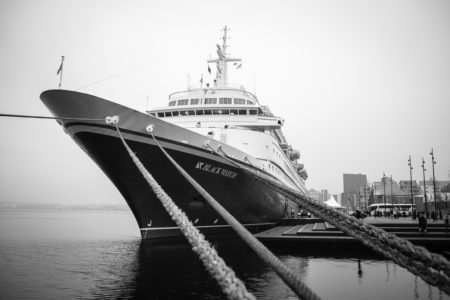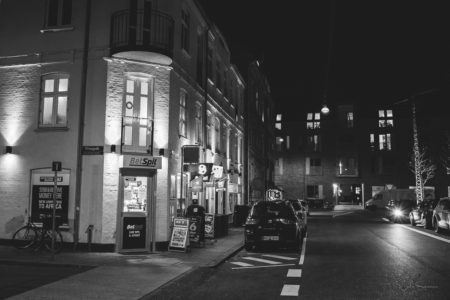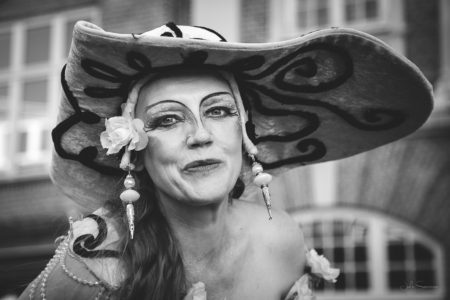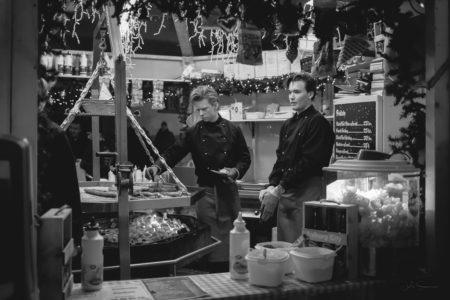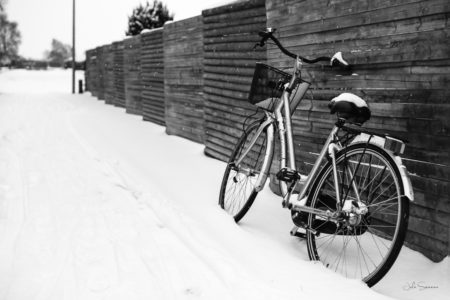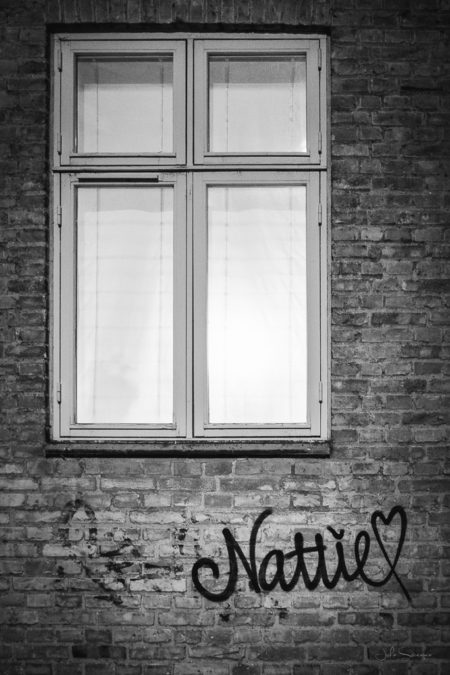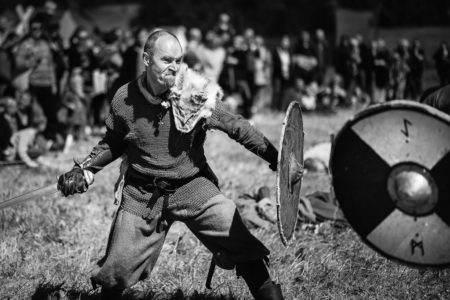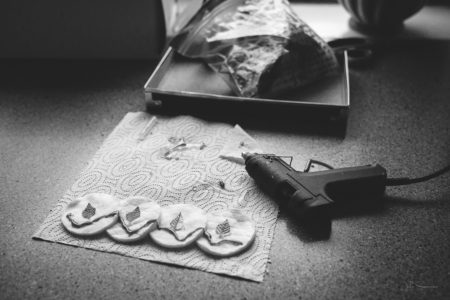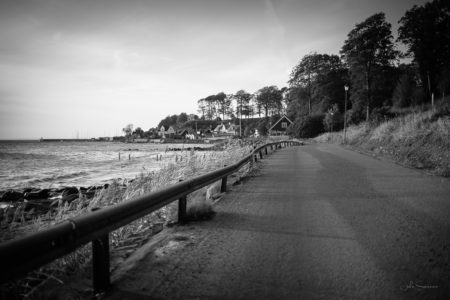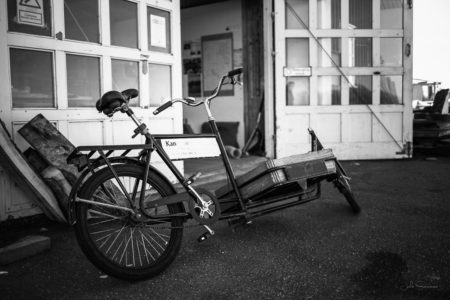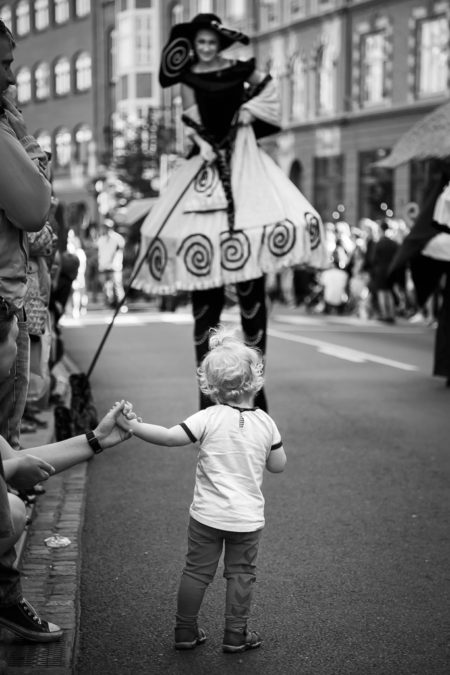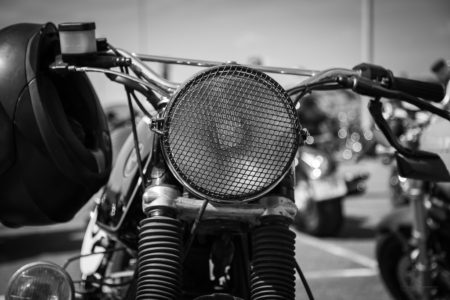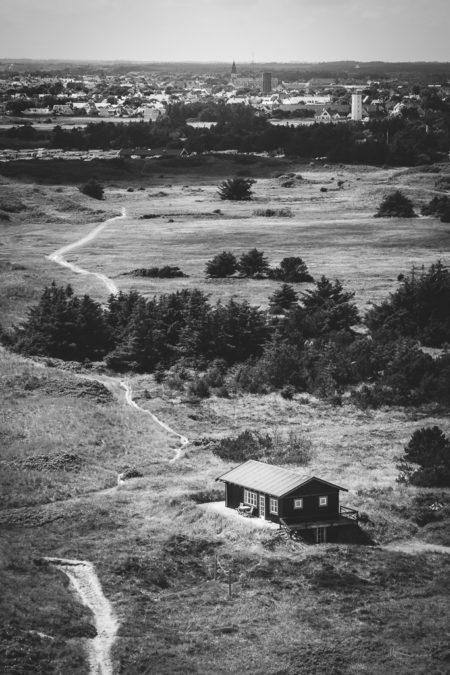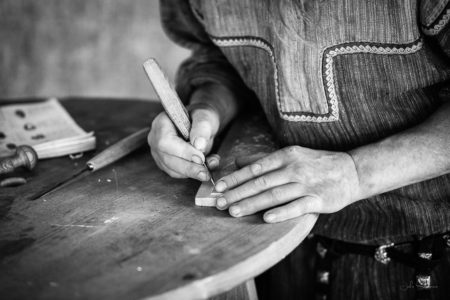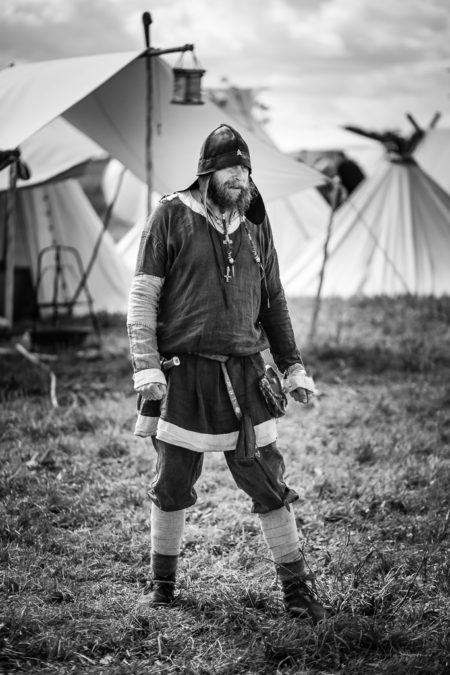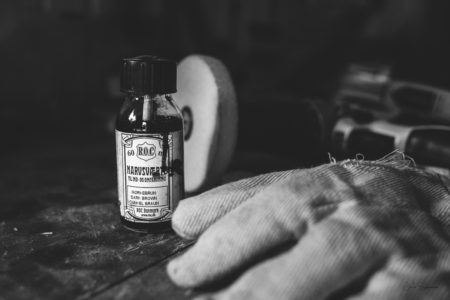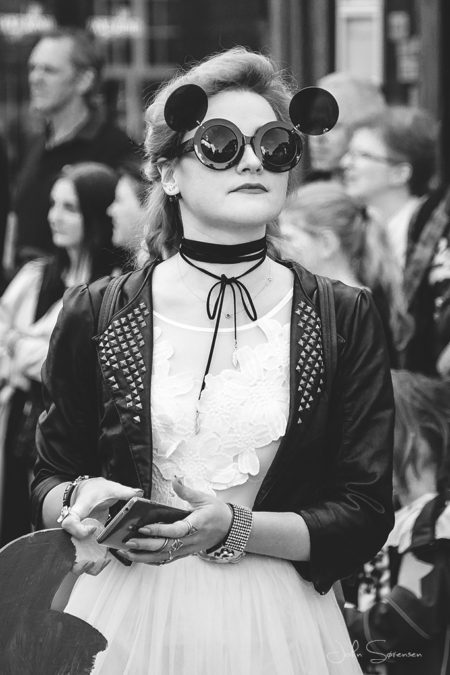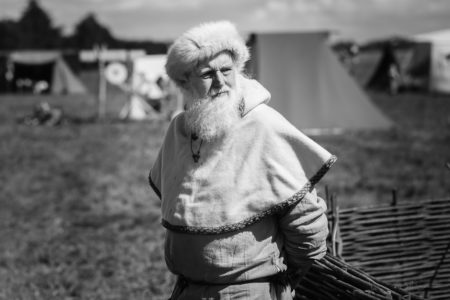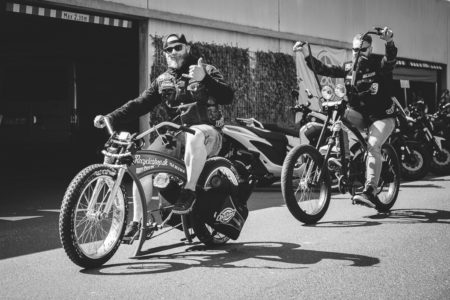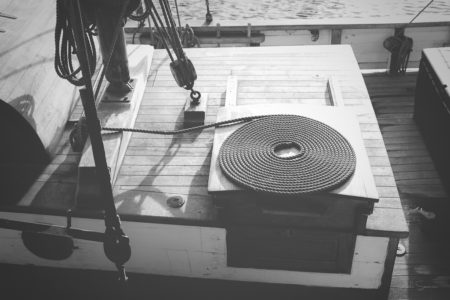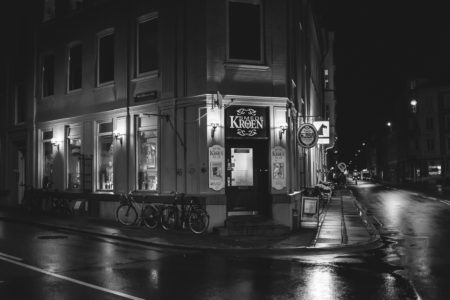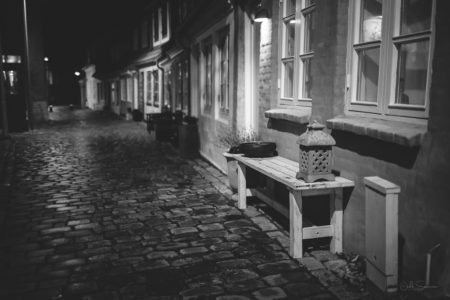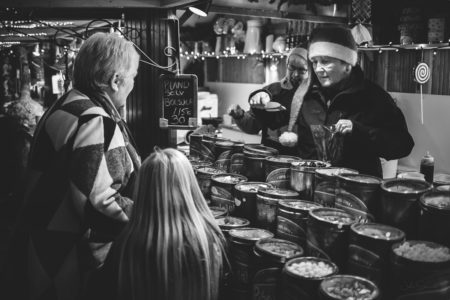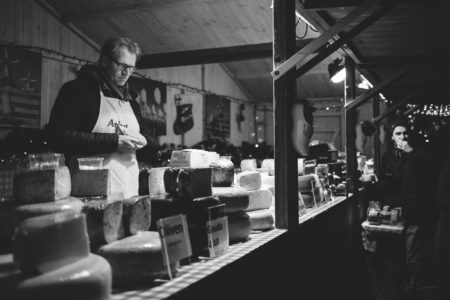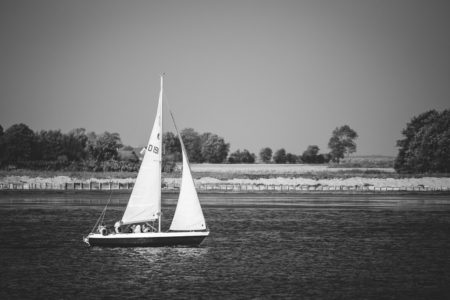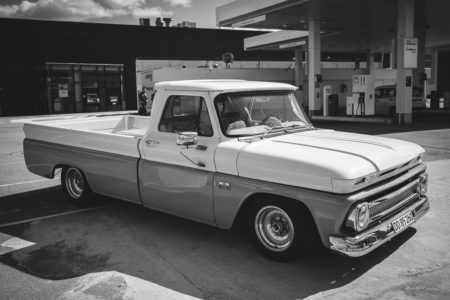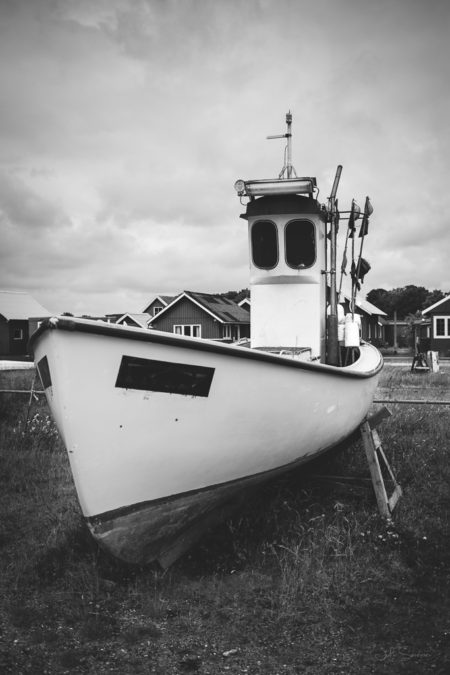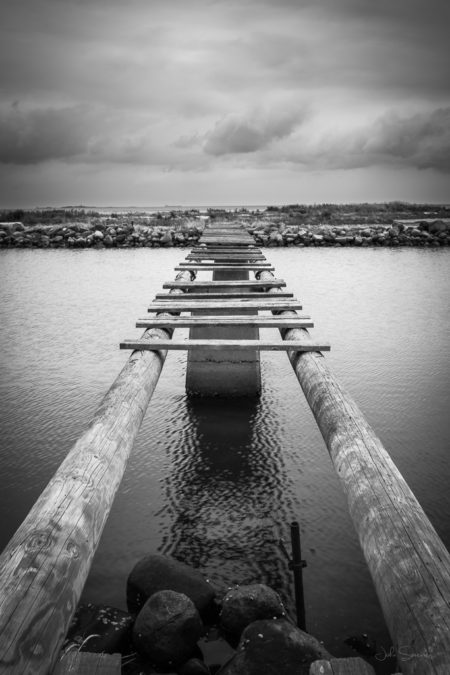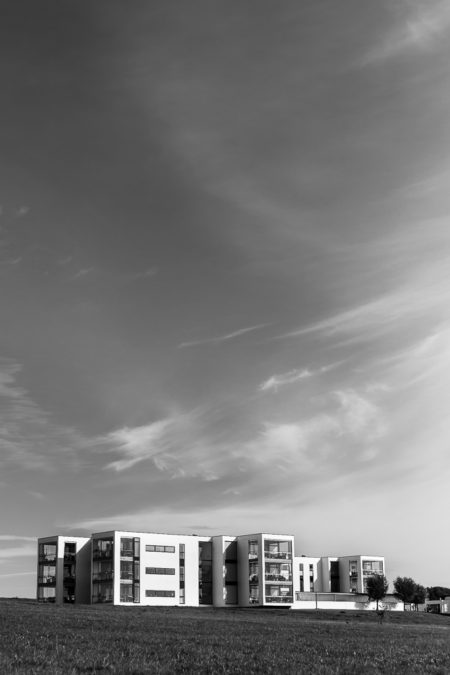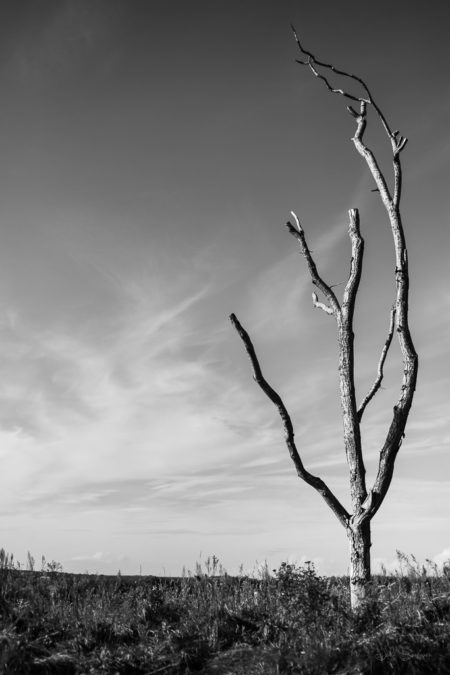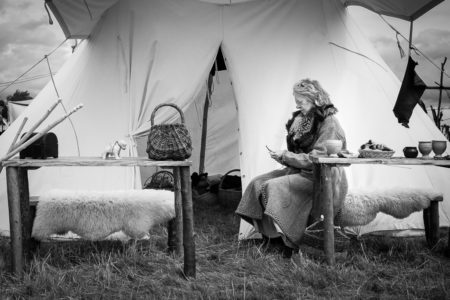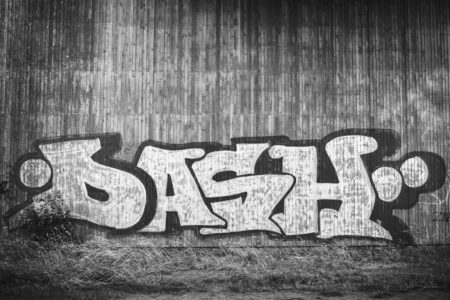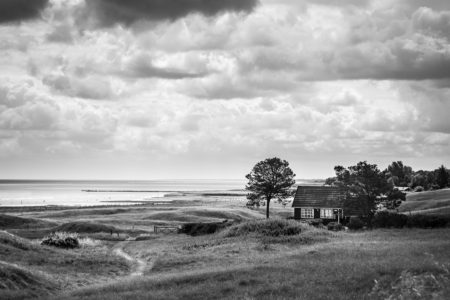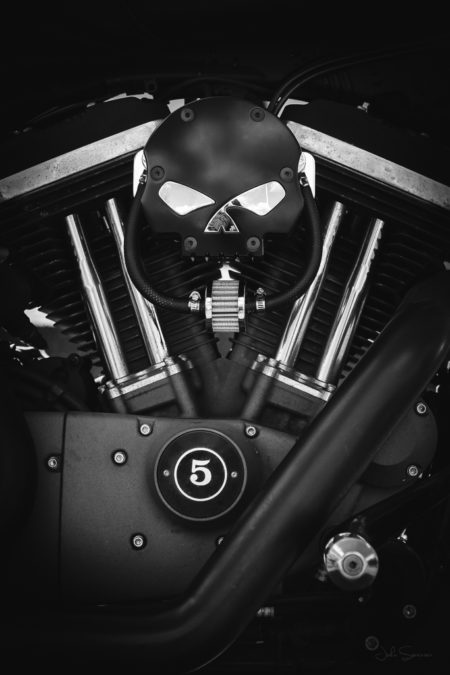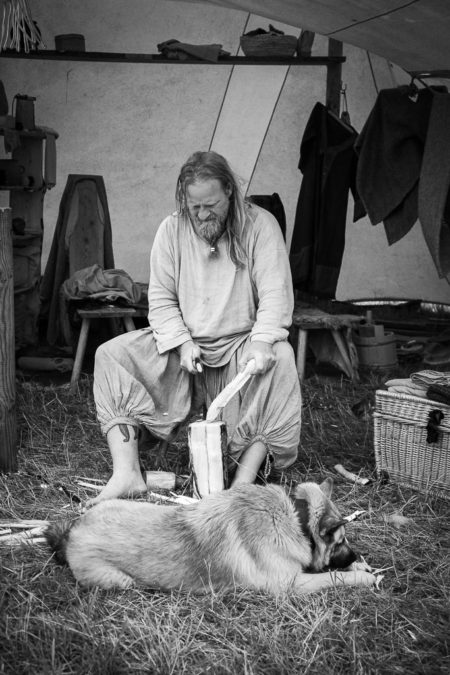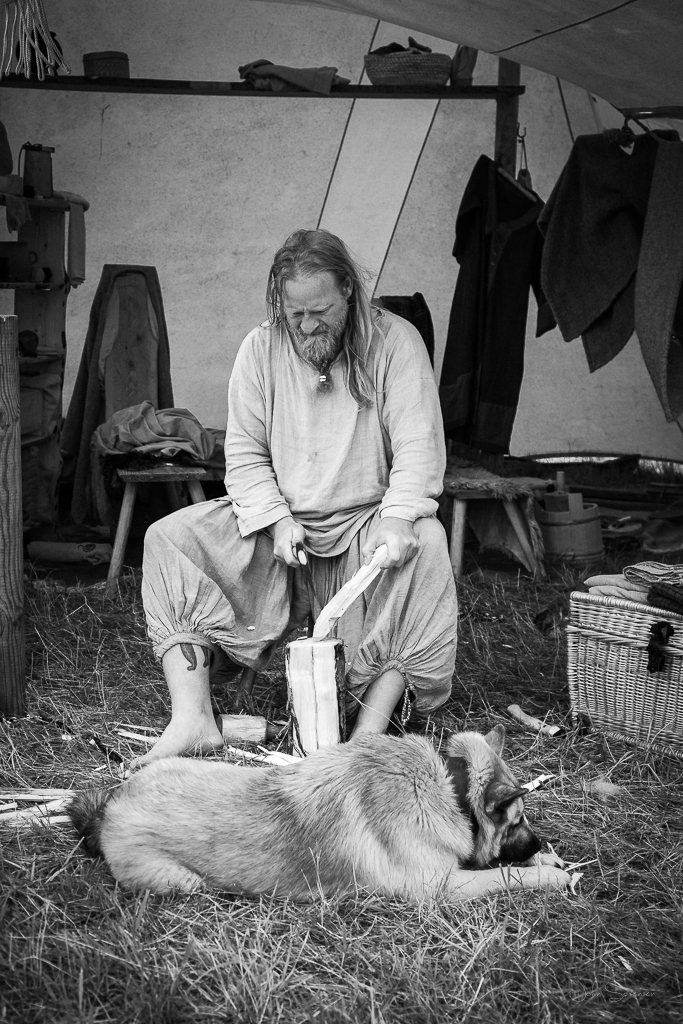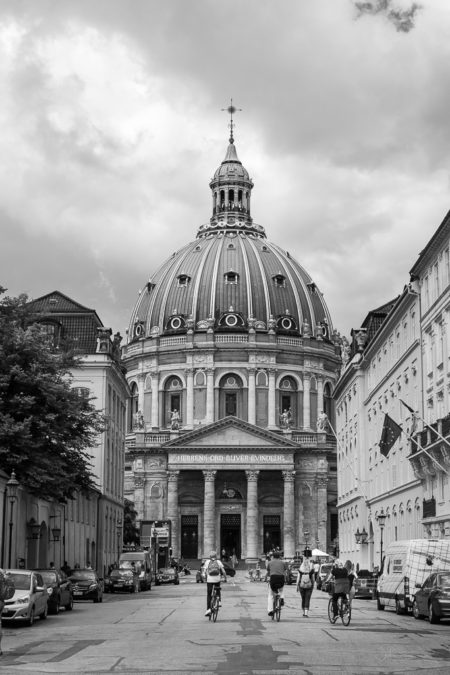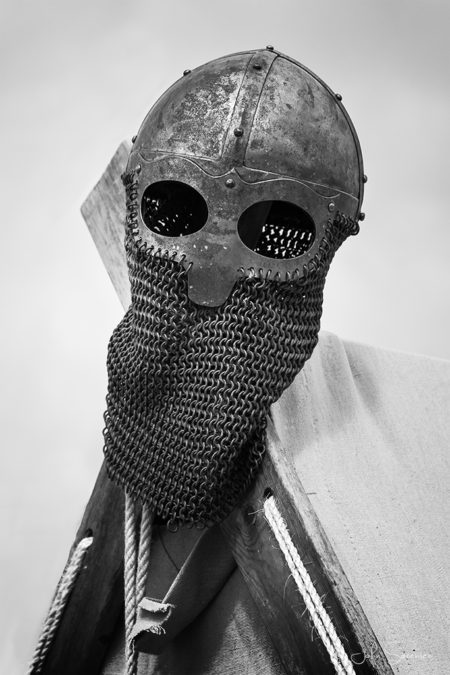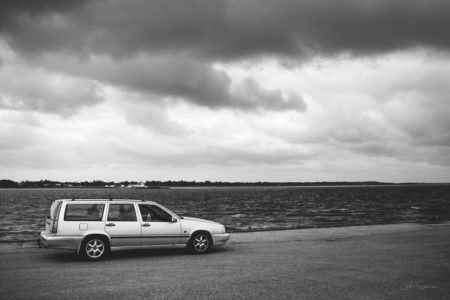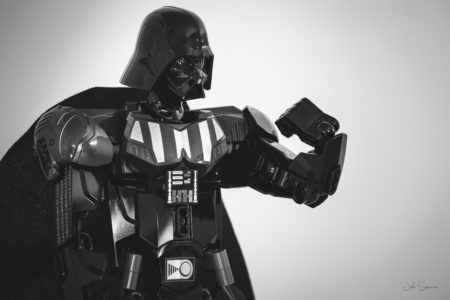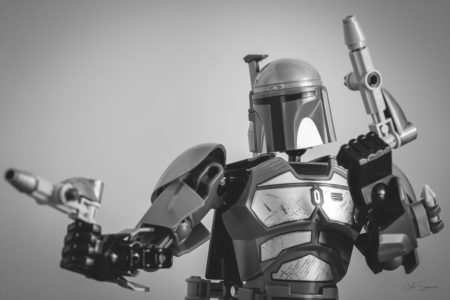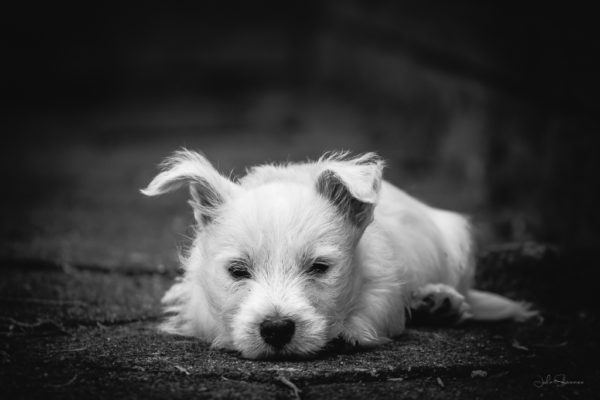 Tired Puppy
Meet Eddie, the newest member of my family.
He is a West Highland White Terrier and apparently one have two modes: Tired or Hyperspeed 🙂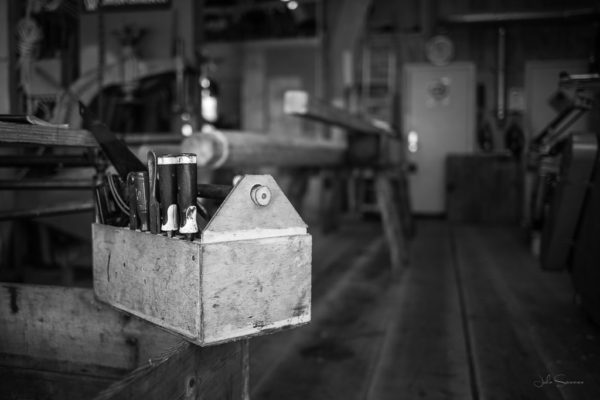 Toolbox
In a small shipyard in Løgstør, I spotted this wonderful old toolbox.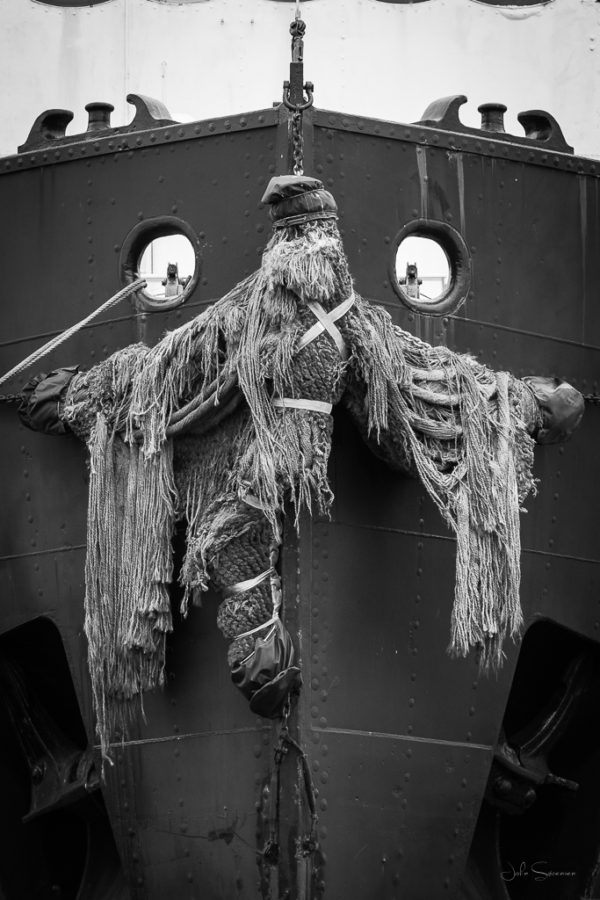 Personal Jesus Revisited
This is a revisit of a picture I took some years back. I liked the original at the time, but later I felt it were a bit too flawed.
Luckily I were able to go back and try again. I worked a bit more on the symmetry and my position this time, to try to weed out some of the flaws I felt the original had.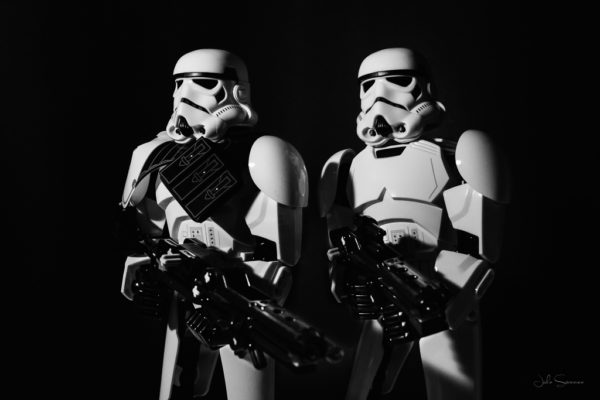 On Patrol
Another LEGO Buildable setup..
These figures are really fun to use in lighting experiments.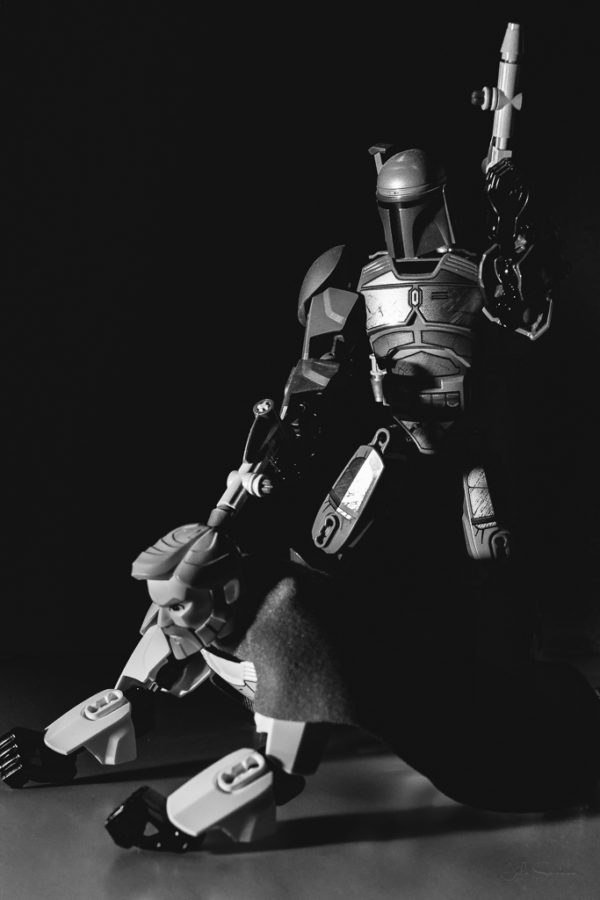 Goodbye Kenobi
A kind of alternative ending to the battle between Jango Fett and Obi Wan Kenobi on the planet Kamino in Attack of the Clones.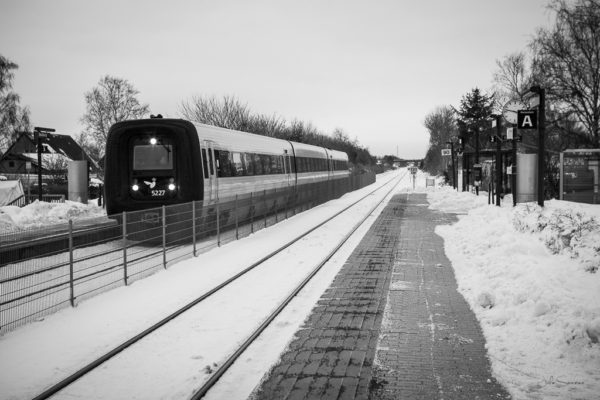 Winter train
This is actually a picture I took four years ago, and one that I have kept trying to process to monochrome many time.
Finally I think I got it they way I wanted it.
I guess it is correct when they say that you are never done with your pictures, you just let them go… 🙂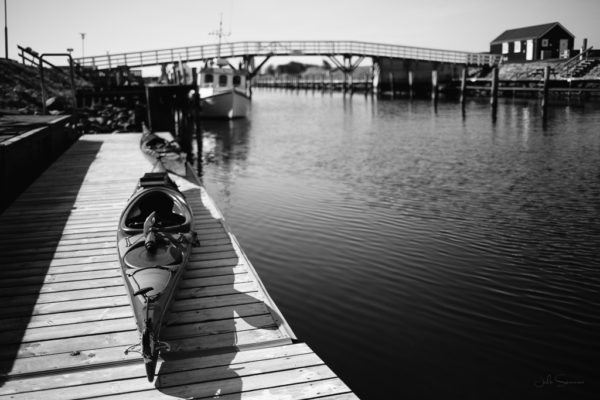 Let's go canoeing
Let's go canoeing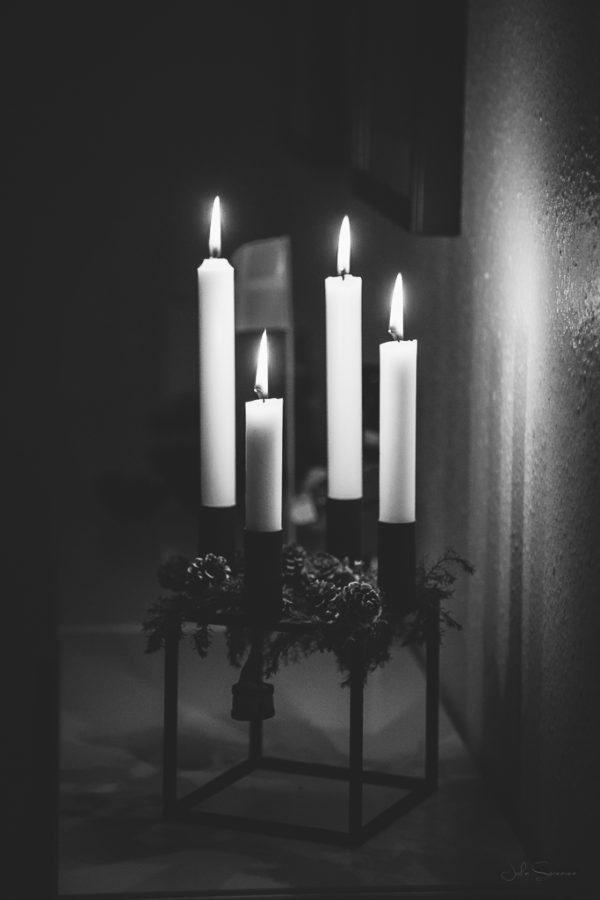 Banishing the Darkness
Even though winter time is mostly dark, rainy and windy in my corner of the world, you can still explore the light (and the darkness).. You just have to look around…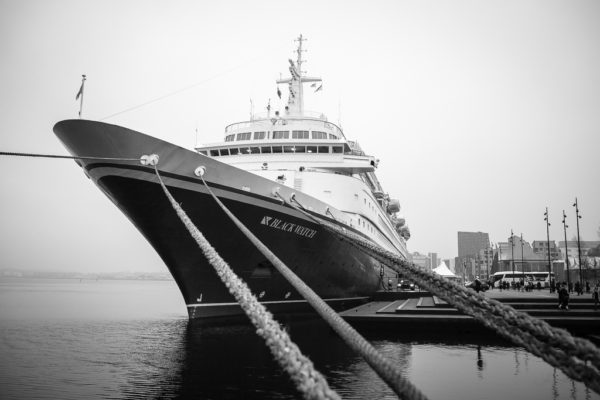 Black Watch
One of the many cruise ships that visit Aalborg every year. A cruise ship like this is approximately as tall as the buildings in the central part of Aalborg.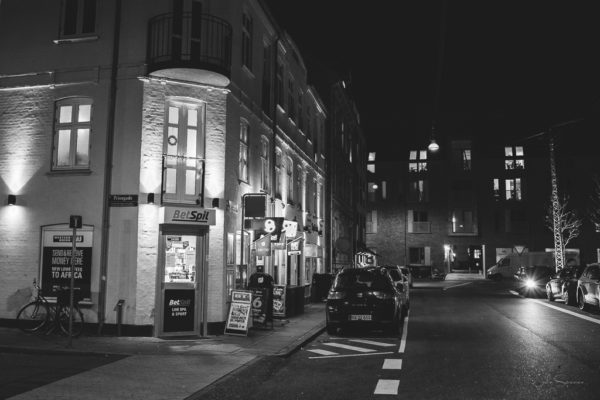 Cornershop
I love it when I have the chance to take a walk through Aalborg when it is dark outside.
It totally changes the feeling of the streets..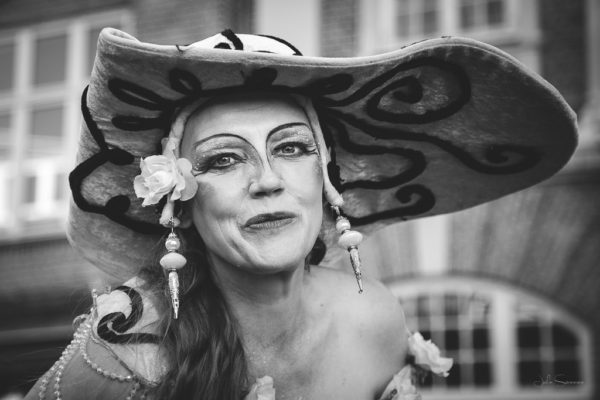 She's a Lady
Another photo from Aalborg Carnival 2017.
Without doubt she's a lady…
Grilling Hot Dogs
From the annual Christmas fair in Aalborg. Every year the area known as Gammeltorv is transformed into a Christmas market, where people can come an soak up the Christmas spirit….
…or get a grilled hot dog.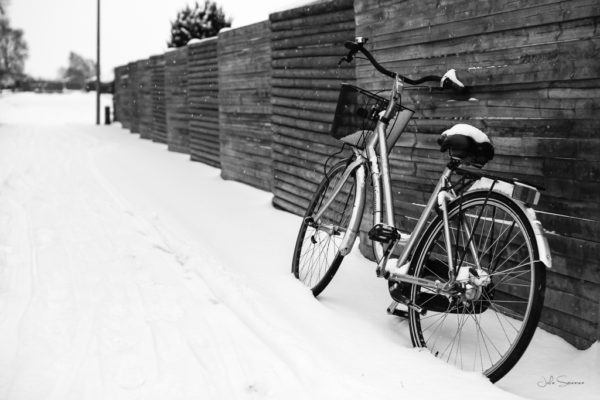 Left In The Snow
Left In The Snow
Window By Nattie
Walking through the city, I found this Window, that has been signed, just as if Nattie created the window as a piece of art.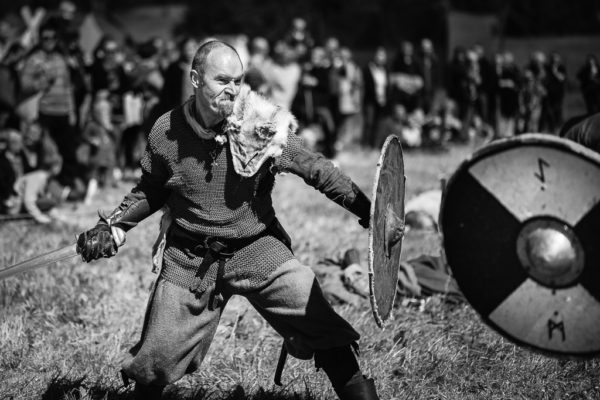 Raging
A scene from one of the many exciting viking battle plays at the Lindholm Viking fair 2017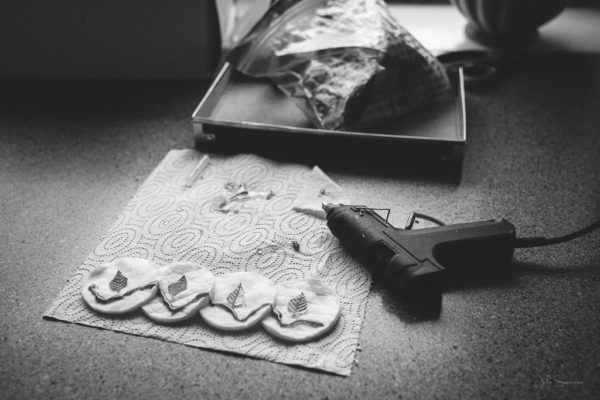 Under Construction
From one of my wife and daughter's little creative sessions.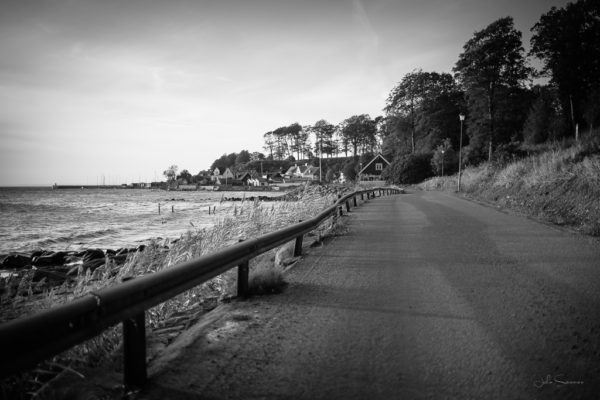 Älabodarna
I spend a couple of days in Skåne, Sweden back in September, and went for a short walk near the small village Älabodarna near the small strip of water, Øresund, that separates Sweden and Denmark.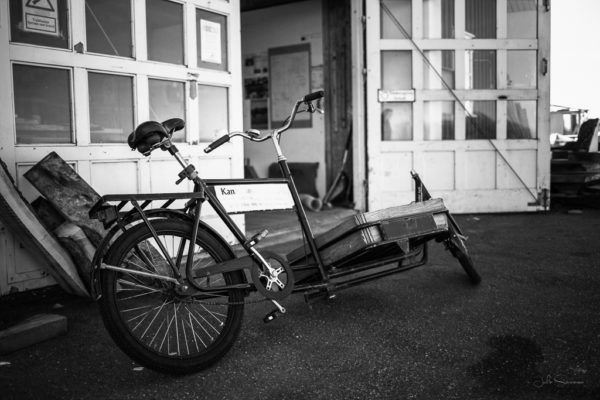 The Long John
Back when I was a kid you would use to see cargo bikes like these all over the city. Now they are mostly all gone.
In Denmark these cargo bikes are called Long Johns. Don't know if that is a danish thing or if this is a common name for it in the English speaking world as well.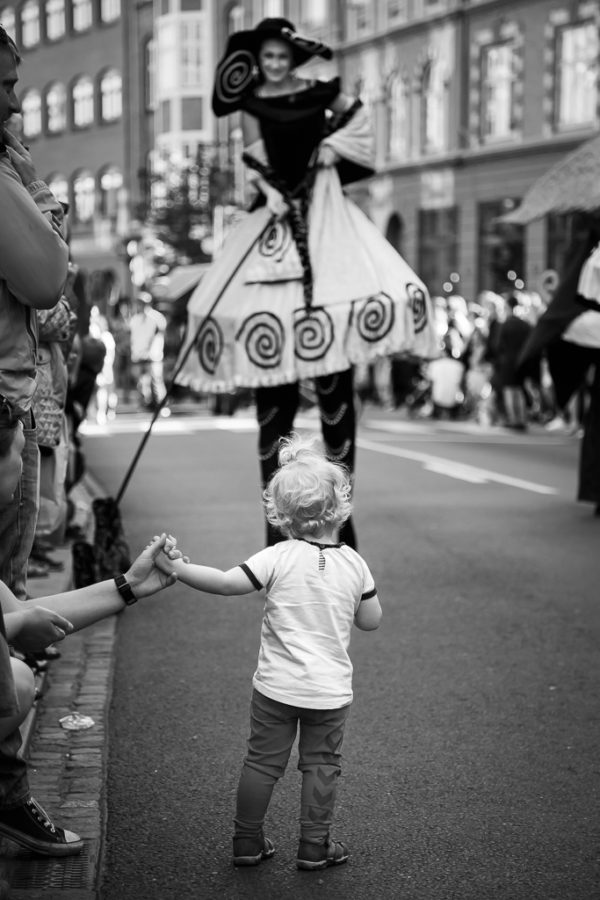 The Rendevouz
Big meets small at Aalborg Carnival 2017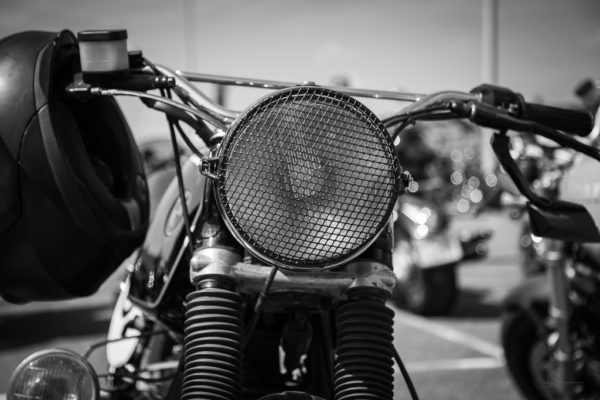 Headlight
Bike detail captured at the annual Ulvene MC gathering in Aalborg City Syd, where hundreds of bikers meet to celebrate the beginning of a new season.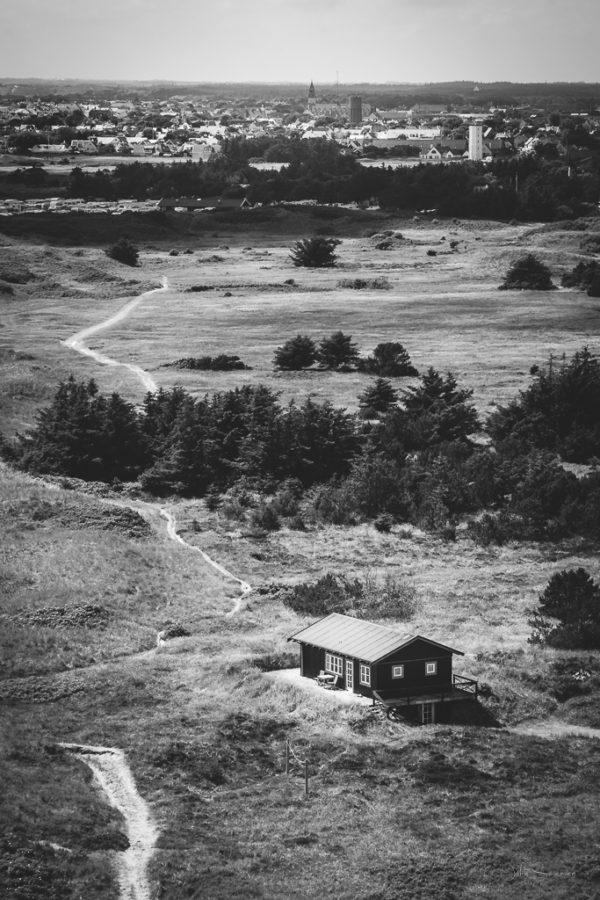 Skagen
I went on a trip to Skagen this summer. From the top of the Grey Lighthouse there's an amazing view. Here's to the south, where you can see the city Skagen to the south.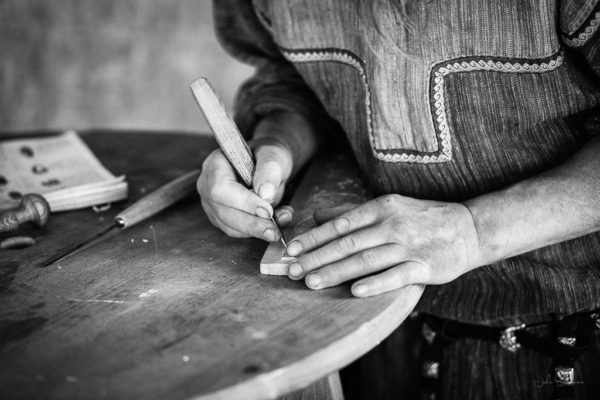 Wood Carving
In one of the small tents at the Annual Viking fair at Lindholm Høje, I found this man cutting a traditional Viking dragon in wood.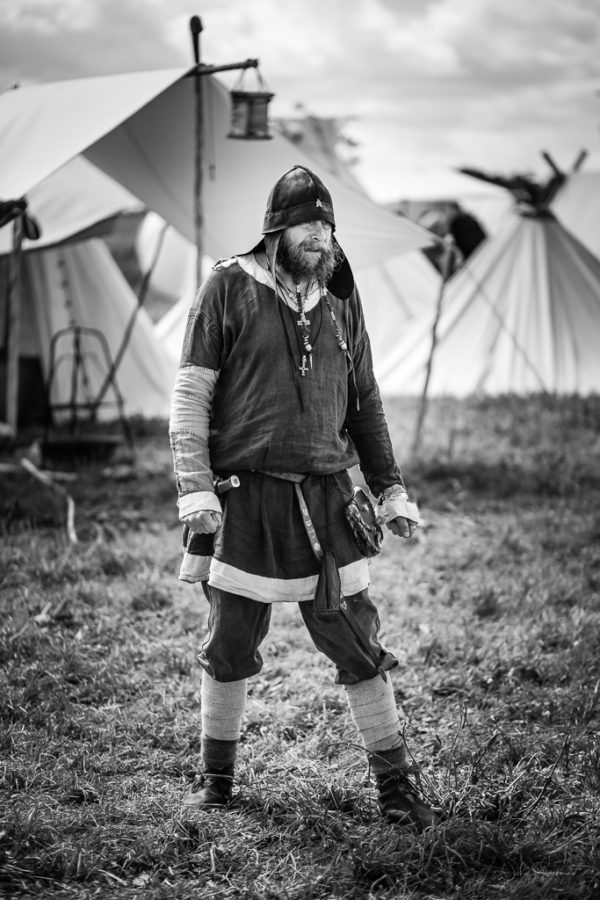 Viking Brawler
The Instructor and Referee in a Viking game where to boys or men would hold their hands on a ring and then try to wrestle each other so that their opponent lets go of the ring.
Taken at Lindholm Vikingemarked, Denmark.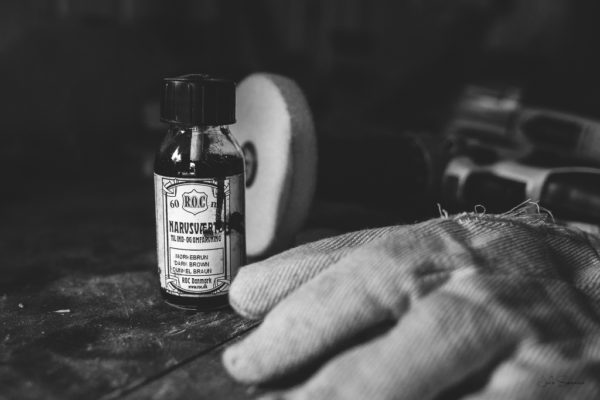 In The Tool Shed Pt. 3
Occasionally I return to the tool shed. Often there is nothing there but a mess, but then, from time to time, some of the items being used catches my eyes…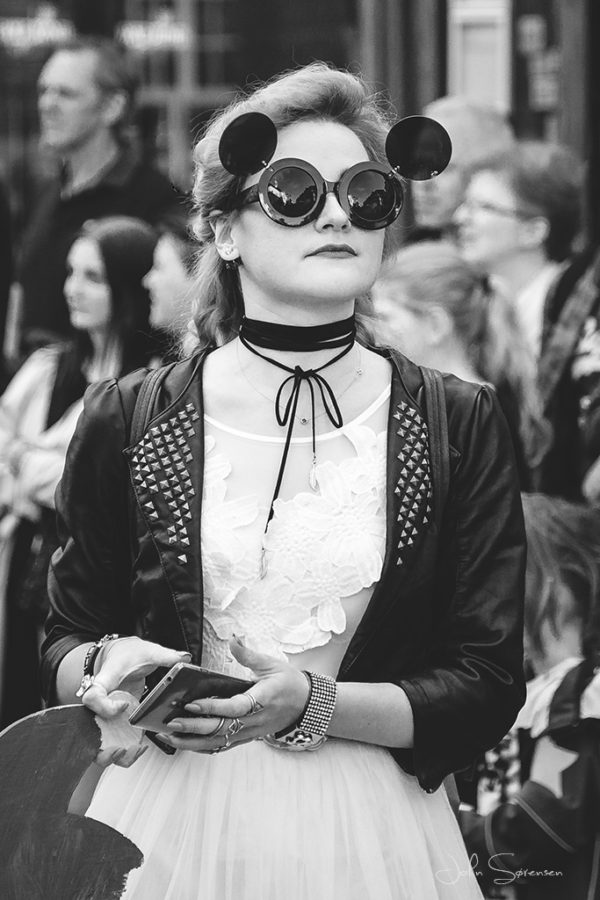 She's In Fashion
She's In Fashion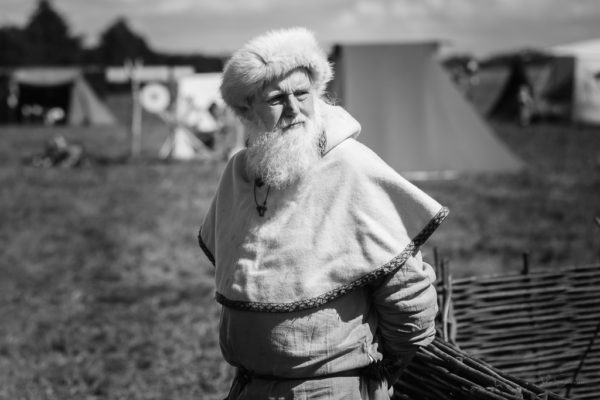 Chieftain
One of the many very authentic looking characters at the annual Viking market at Lindholm Høje in Denmark this year.
To challenge myself a bit, I shot most of the day with the 85mm lens. It were challenging at times but when it worked out the 85 mm lens really proved at good as expected. I have had it for a while, but never really used it much. It is still not my favorite focal length, but it does perform very well.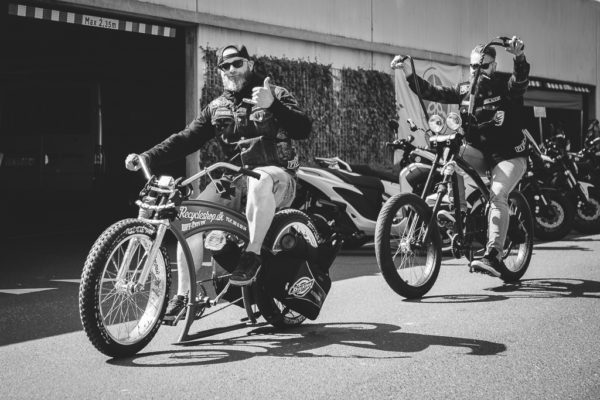 Re-Cycles
A couple of custom bicycles, from Recycleshop.dk, who came by at the The Wolfs MC's annual gathering.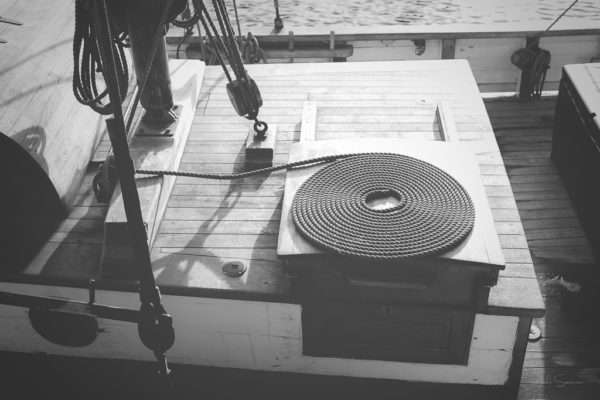 Rope on Boat
Rope on Boat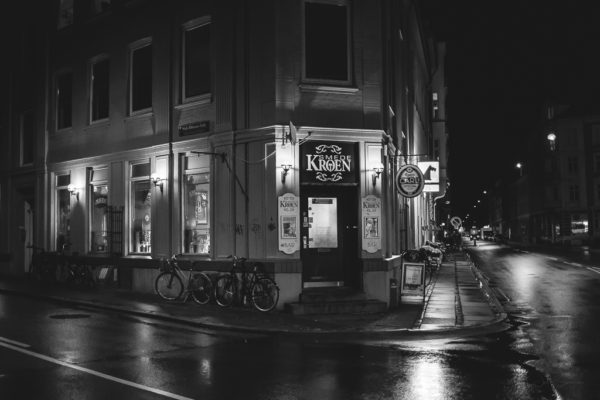 Smedekroen
One of the old pubs in Aalborg. I think it has been there all my life, at least as far as I recall.
I came by on a rainy evening where the lights were reflected in the wet streets and the city really seemed to be alive somehow.
Alone in the Dark
Alone in the Dark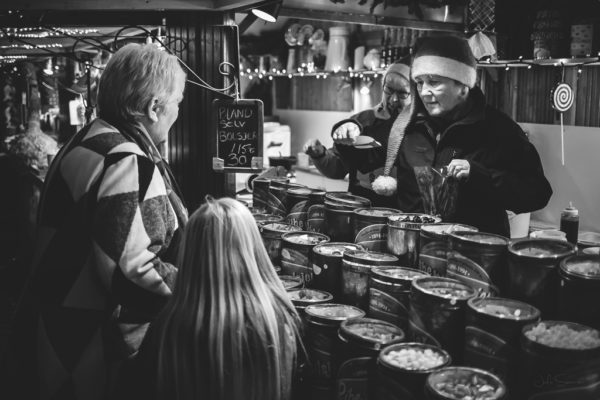 Buying Christmas Candy
Another picture from the annual Christmas fair in Aalborg.
Being quite introvert, I find it easier to do street photography in situations like this, as there are a lot of people with cameras (mostly phone cameras) taking pictures, so you really doesn't stand out when you are taking pictures.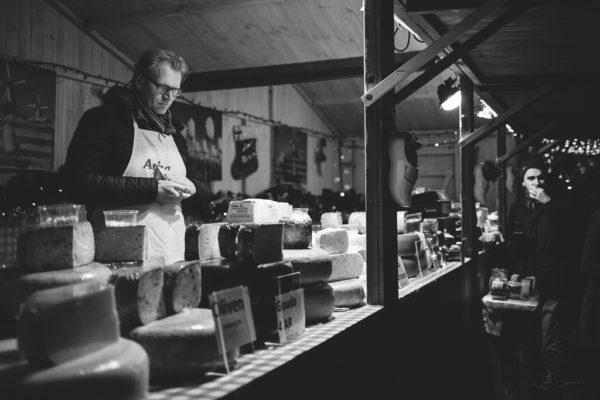 Cheese Man
From the annual Christmas fair in Aalborg.
In relative dark situations like this, the 6D really shines, and combining it with a 35mm stabilized prime yields great results.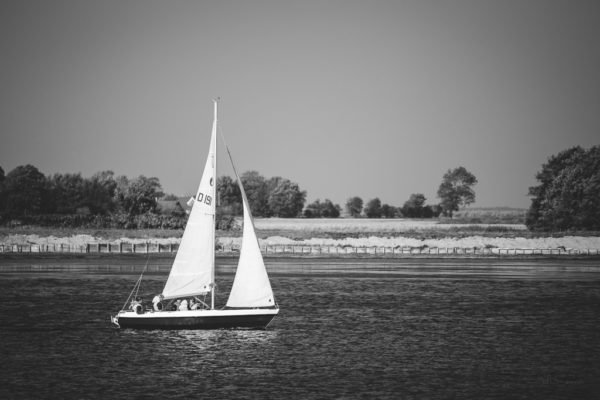 Come Sail Away
Come Sail Away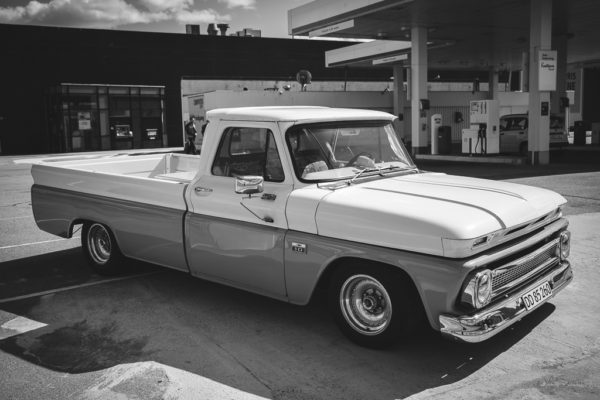 The Old Chevy
I took this earlier this year, during the Wolf MCs (MC Ulvene) yearly gathering, where bikers from near and far shows up with their bikes.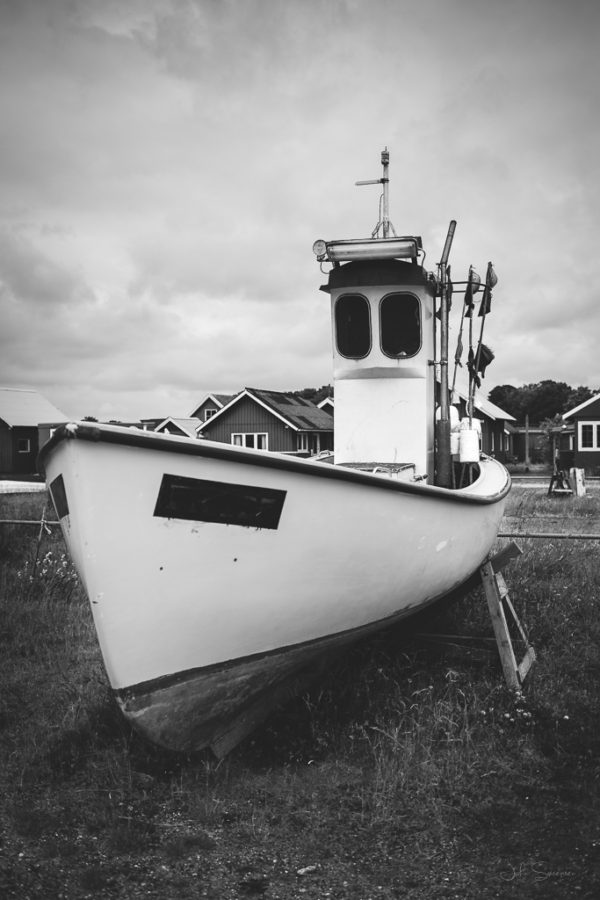 Catching Small Fish
This must be the smallest fishing boat I have ever come across.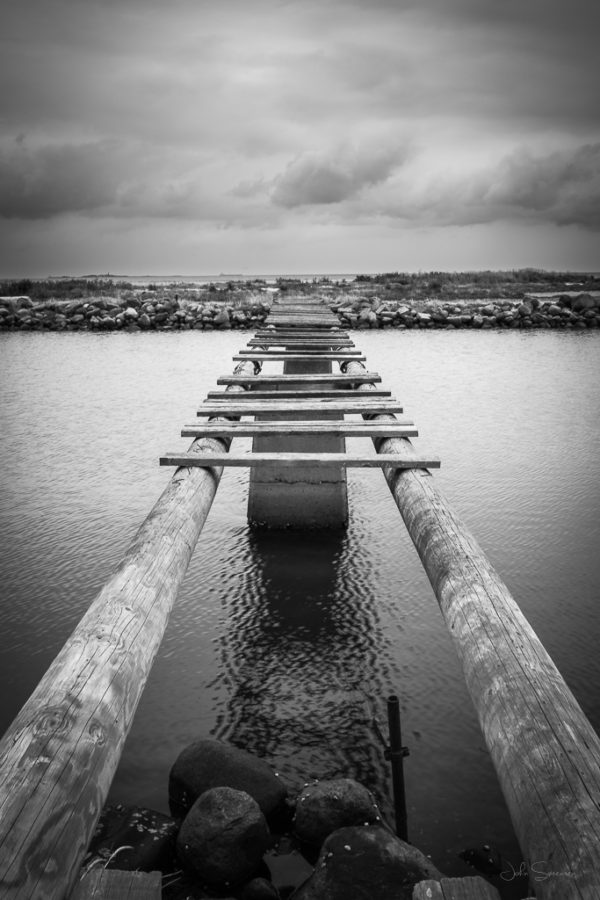 Once A Bridge
An old worn-out bridge I found while exploring Frederikshavn.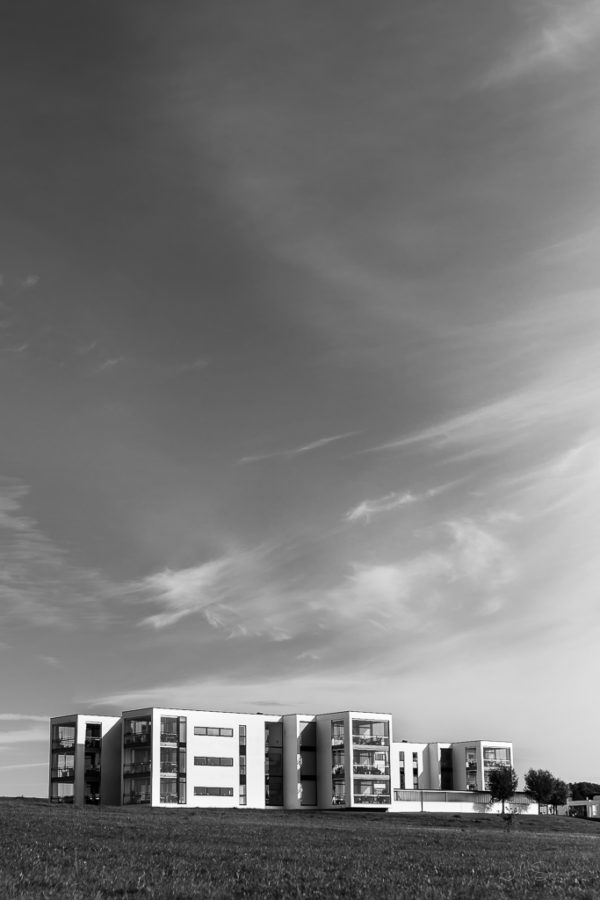 House On The Hill
Some of the houses from Sorthøj, Aalborg, beneath the open skies.
I am considering returning on a day with a more dramatic sky.
Deadwood
Dead, but still standing…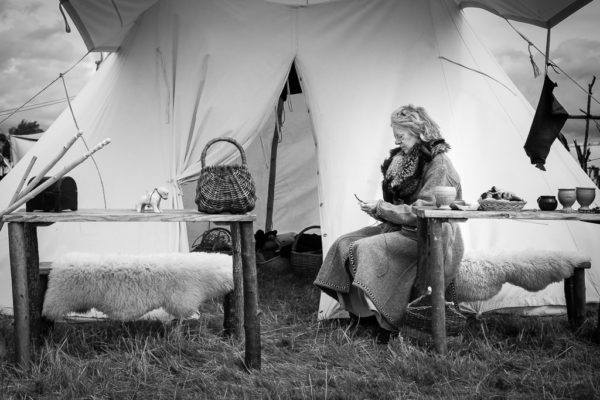 Winter Preparations
Winter Preparations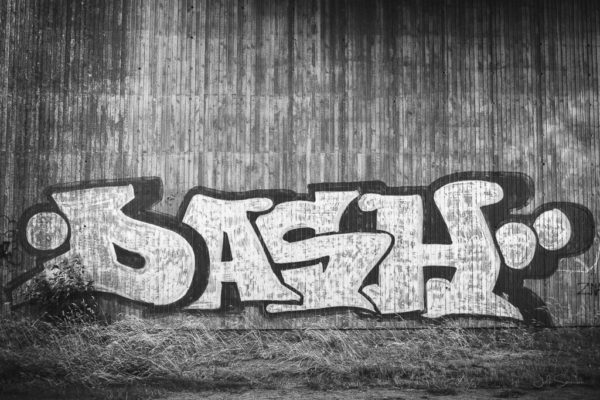 Dash
Dash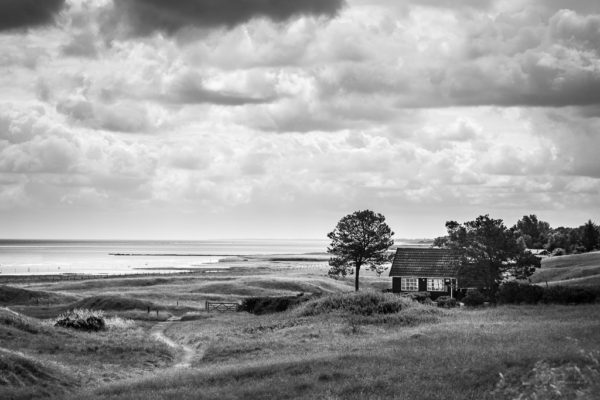 House By The Sea
I wonder how it would be like to live that close to the sea. Watch the weather shift, the seasons change and just sit there and enjoy every moment.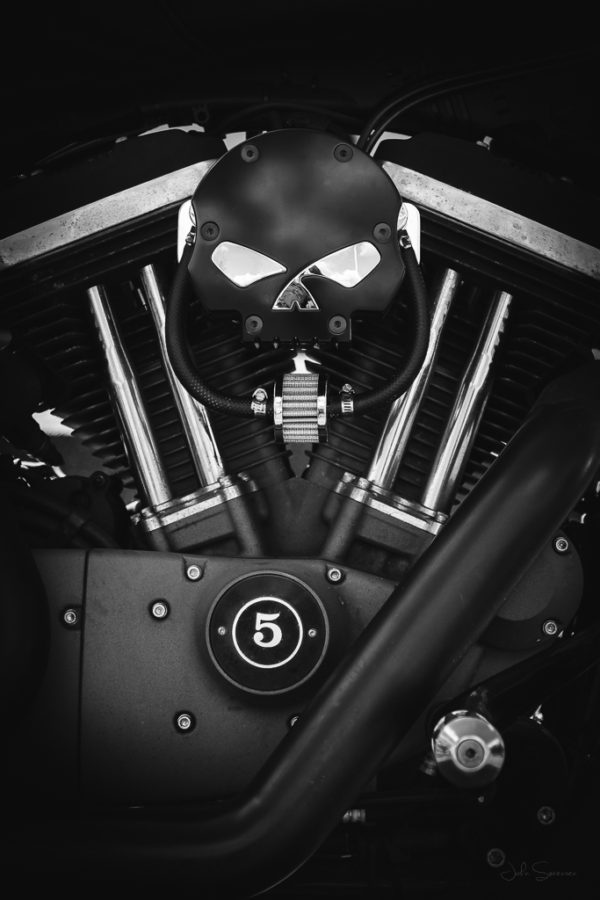 Black Skull
Details from a very well customized Harley Davidson.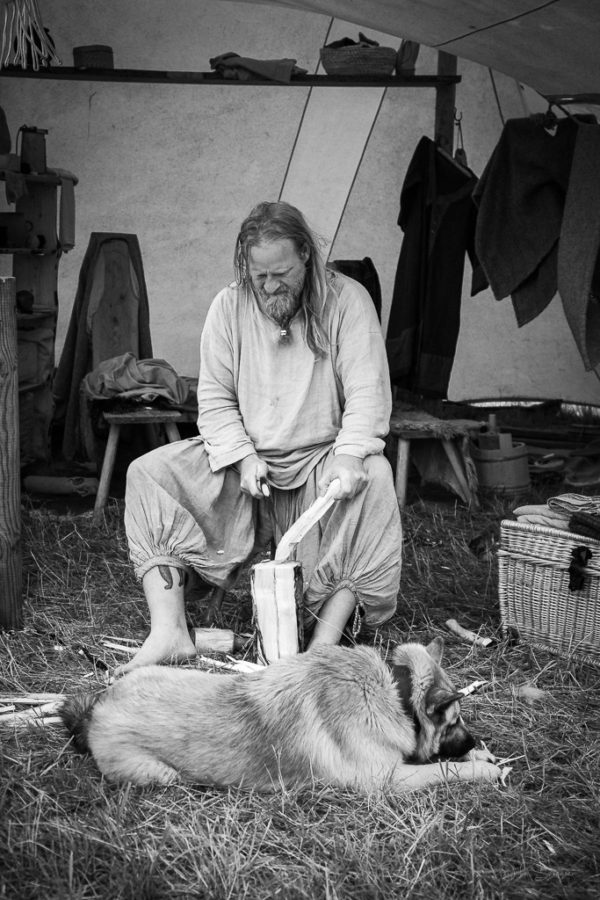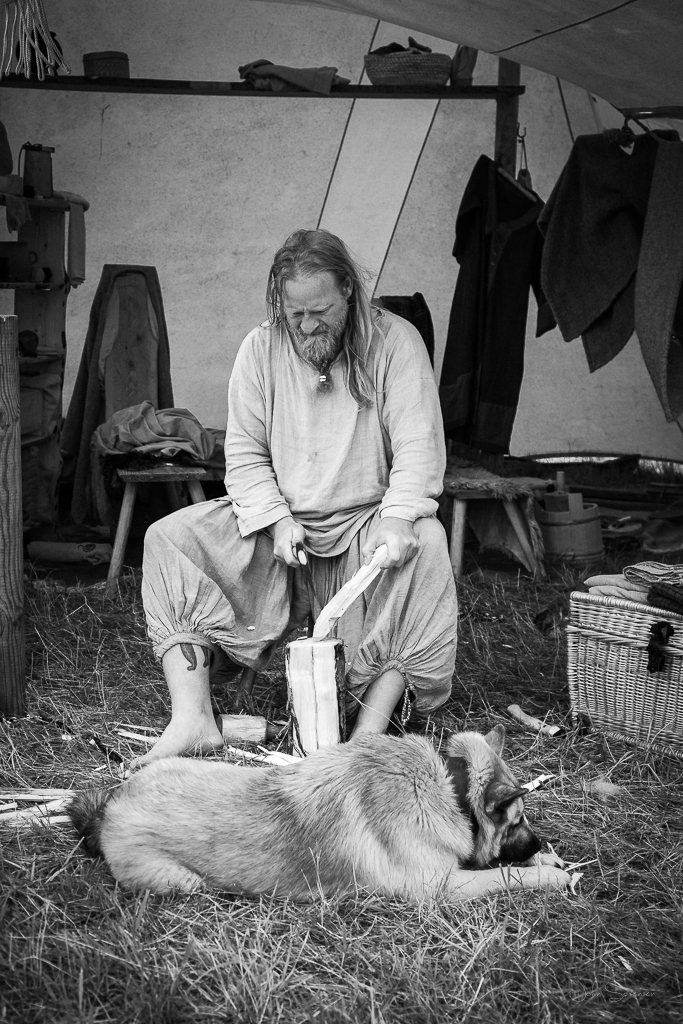 Chopping Wood
Taken at the Viking fair at Lindholm høje.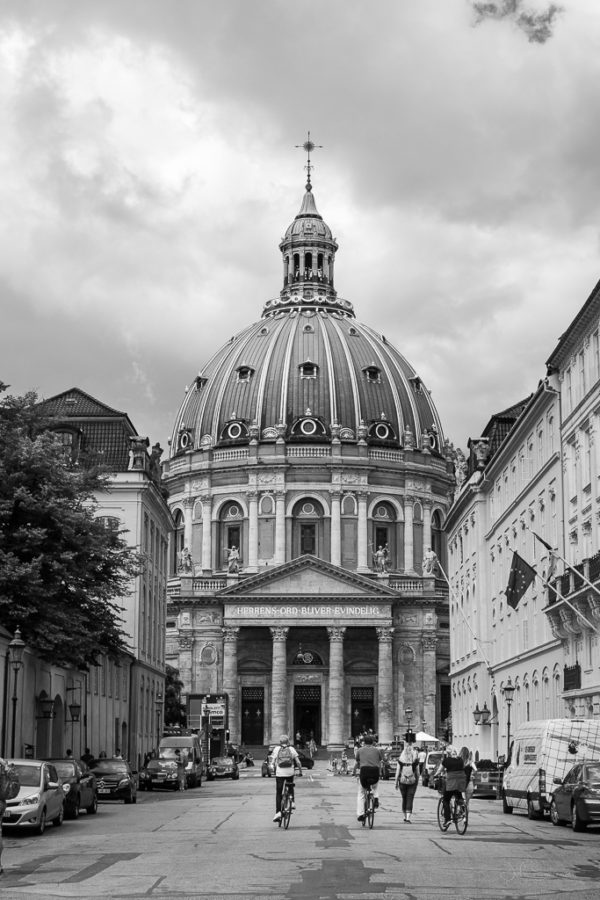 The Marble Church
This Church, which is actually Called Frederiks church, is located in Copenhagen and has the largest church dome in Scandinavia. The picture here is taken from the royal palace Amalienborg.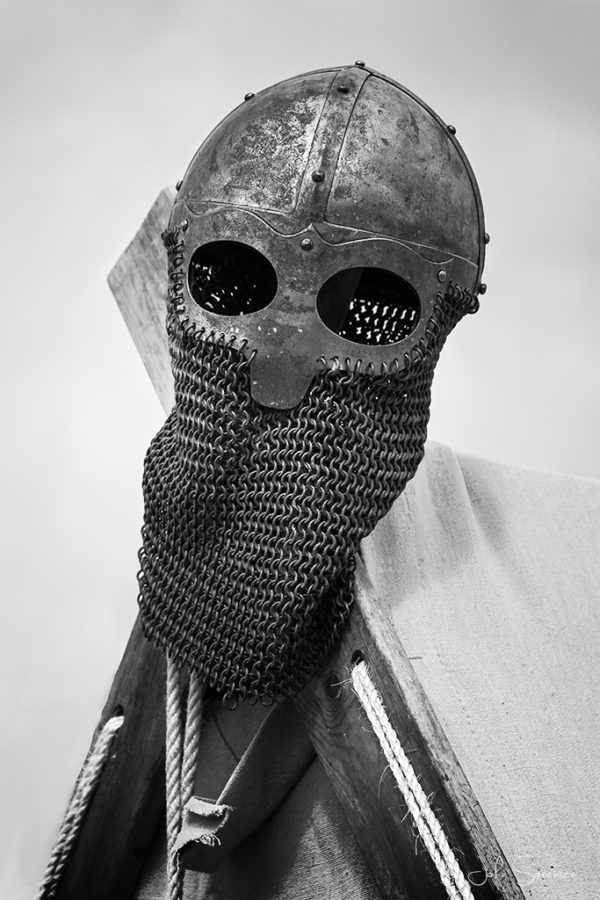 Viking Helmet
I visited a Viking Fair last weekend. Amazing to see the involvement from most of the people who, at least while the fair lasted, lived like the Vikings did a long time ago here in Denmark.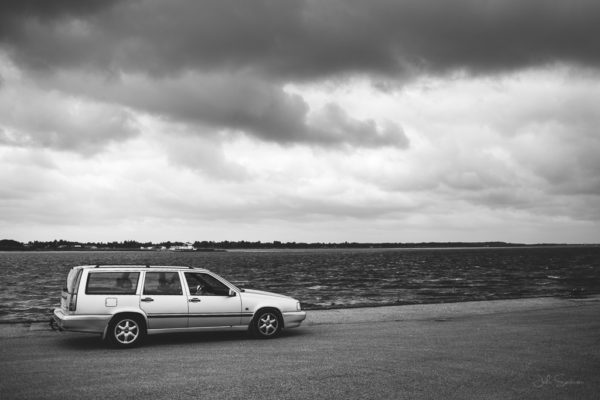 Expecting Rain
Expecting Rain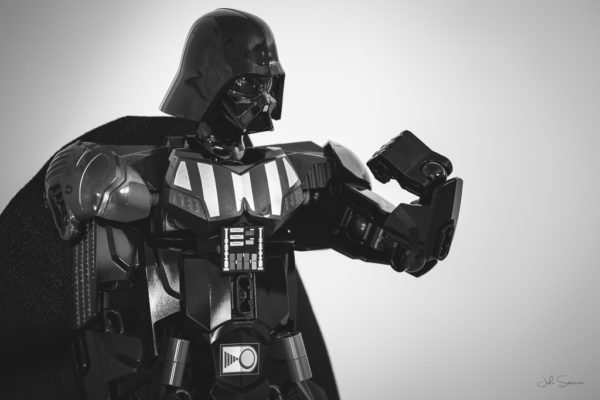 You Don't Know The Power Of The Dark Side
Another of the cool LEGO Star Wars Buildable figures.
I think a lot can be learned about posing and lighting, when trying to take pictures of these figures (or other poseable figures, I guess)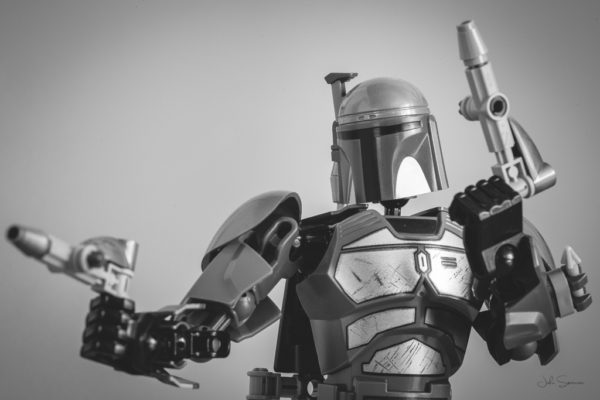 The Mandalorian
I recently bought some of the LEGO Star Wars buildable figures.
They are incredible poseable and well thought out.
This one is the Jango Fett kit.